Here you can find indications on how to use the visual identity of the EDIH Network.
In practice, in all the communications of your EDIH, you have to use the EU emblem (flag) and a disclaimer stating that the project is co-funded by the European Union.
In case of receiving RRF funding, the appropriate logo to be used is "Funded by the European Union NextGenaration EU".

Different forms and language versions of both logos can be accessed and downloaded following this link.
Additionally, you can identify your EDIH as member of the Network, if needed. These are the guidelines on the visual identity that can be followed by EDIH Network members.
Logo main version
PORTRAIT                                            LANDSCAPE                                               ACRONYM

Logo fill version
PORTRAIT                                            LANDSCAPE                                               ACRONYM       

Applicable colours for the logo
Logo safe area

Logo don'ts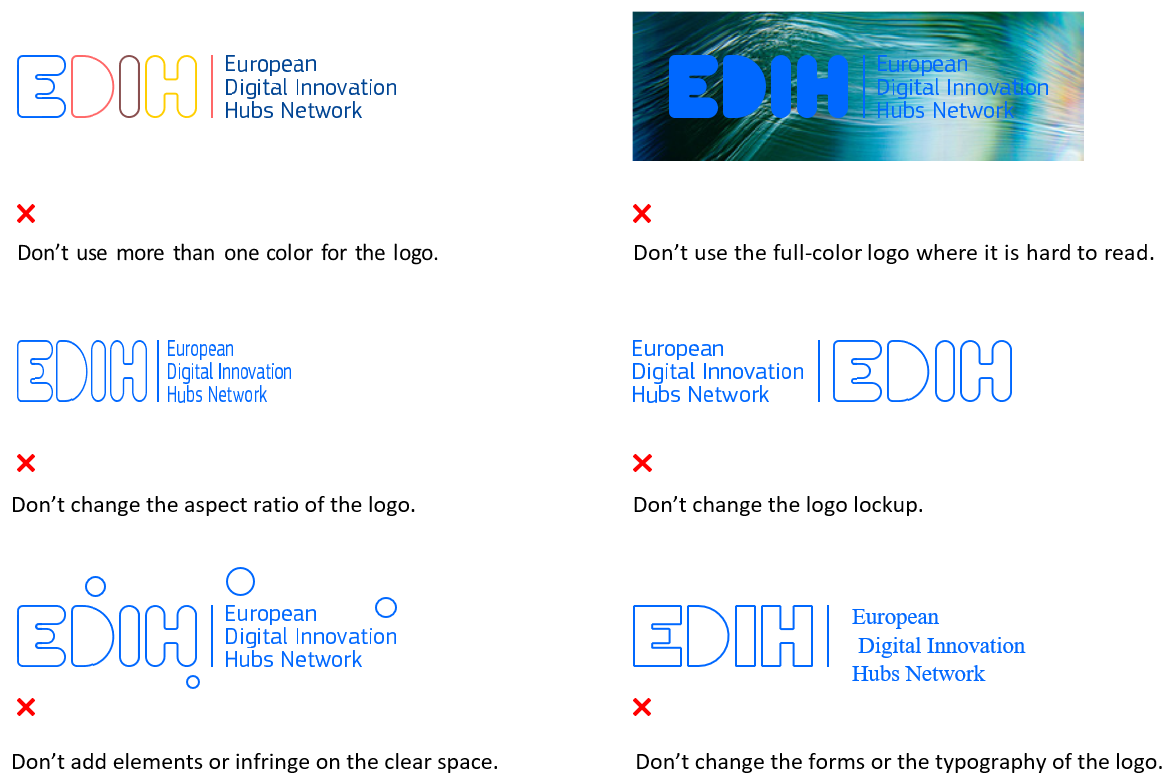 Below are links which lead you to:
PORTRAIT VERSIONS OF THE LOGO
Recommended version for the email signature.


LANDSCAPE VERSIONS OF THE LOGO


ACRONYM VERSIONS OF THE LOGO